Conference Centre
Thunder Bay International Airport's main conference room is located on the third floor of the terminal. This space can seat up to 20 people around a large conference table. Additional seating is available within the room for even larger groups.
A smaller conference room is located within the administration office. This space is ideal for small meetings or as a quiet place to catch up on business between flights.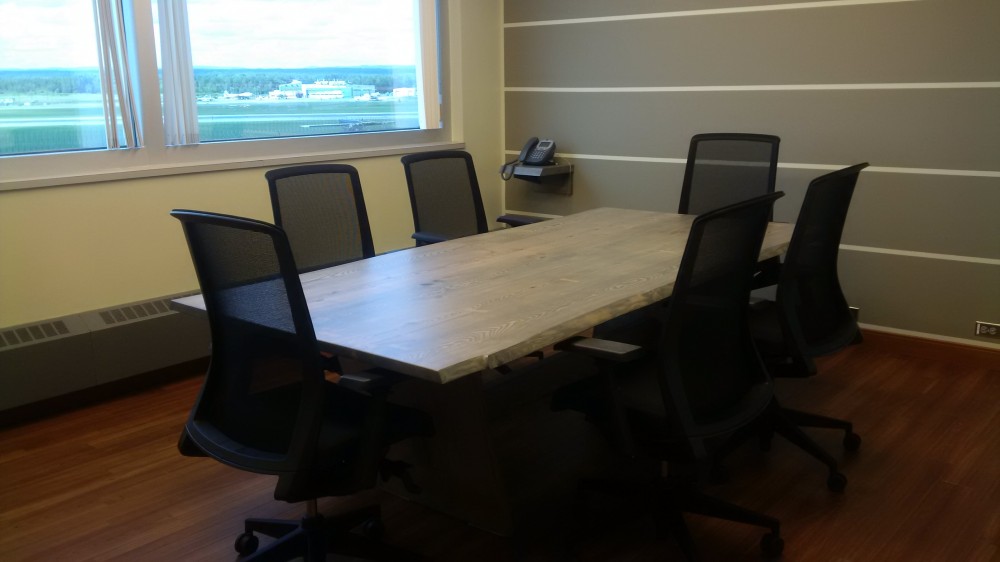 For additional contact information, please refer to our general contact information.