AVOP Material
last updated March 1 2021 -RB

- - TESTING IS NOT PERMITTED AT THIS TIME - -

As the Thunder Bay District re-enters the Grey Zone/lockdown order, Effective March 1 at 00:01 EST, TBIAAI will no longer be accepting AVOP appointments nor conducting ANY TESTING until further notice. TBIAAI will extend all expiration dates of any active AVOPs that may expire during the effective dates of this Emergency Order upon request by the permit holder, until such a time that the Emergency Orders are lifted and the permit holders may have an opportunity to renew under controlled and permissible conditions.
For more information please email ryan.brading@tbairport.on.ca.

Stay safe,
Ryan Brading, Manager Airport Services, TBIAAI
---
An online COVID19 screening questionnaire is in place and must be completed on the SAME DAY as your scheduled appointment prior to you reporting to the AVOP office. This link can be found in step one of COVID-19 Protection Requirements section below.
YOU WILL BE REFUSED ENTRY if you have not completed the COVID19 screening to the satisfaction of the TBIAAI.
---
Information
Any person operating a vehicle on the airside of the airport must possess a valid AVOP issued by TBIAAI. No other airport's AVOP is valid at the Thunder Bay Airport. The pre-requisites for an AVOP are:
A valid driver's license to operate a vehicle in the Province of Ontario
A RAIC, or a temporary pass (while waiting for your RAIC)
An AVOP is considered to be revoked when you are no longer employed at the Thunder Bay Airport location, if you no longer have a need or right to possess the permit, or if you are on a period of leave from your employer for more than 6 months.
---
Booking an Appointment
AVOP Appointments can be booked by contacting the EROC front desk at 807-473-2616. If there is no answer, you may leave a voicemail with your contact information for a return call. Additional information can be found in the TBIAAI AVOP Airport Traffic Directives Administration Document in a hyper link near the bottom of this web page.
---
COVID-19 Protection Requirements: AVOP / ROC-A Testing
Prior to arriving to the EROC for AVOP testing, be sure you are able to meet these requirements:
a COVID19 screening questionnaire must be completed prior to reporting to the AVOP Office, and on the SAME DAY as the appointment.
Link Here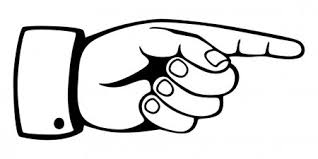 : LINK TO COVID SCREENING
A facemask must be worn at all times while in our building and during testing. That facemask must cover your nose and mouth area.

Upon entry to the EROC, you must sanitize your hands using TBIAAI provided sanitizer.

You must satisfactorily answer the questions in order to be eligible for testing located in the digital screening form in the link below. This screening must be completed ON THE SAME DAY as the test, prior to repoerting to the EROC.

If these conditions are not met, TBIAAI has the right to refuse testing. The applicant may reschedule after a MINIMUM 14 day waiting period. The Manager, Airport Services AND applicant's employer (where applicable) as well as the applicant will be immediately notified.

An approved vehicle* must be provided by the applicant's employer in order to conduct the practical AVOP testing in the airfield. The TBIAAI AVOP or ROC-A tester/instructor (as applicable) has the right to refuse entry of any person(s) into the EROC building and deny testing if any of the above parameters cannot be met.

An approved vehicle means it is registered with the TBIAAI in our AVIP (digital vehicle registry), and possesses a valid TBIAAI AVOP certification for the purposes of testing.
---
Applications for AVOP and AVIP
Applicataions for both Airside Vehicle Operator's Permits (for operators) and Airside Vehicle Inspection Permits (for vehicles/equipment stickers) are available online. The application process is fully digital: paper forms are NOT accepted at any time. The application web form is available on our website by clicking the link below. Once submitted we are provided with an automated notification, and then we will process the application and schedule an appointment with the applicant using the contact information provided in the application.
AVOP (Operator Application):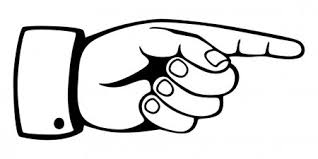 Link to TBIAAI AVOP Online Application Form

AVIP (Vehicle/Equipment Application):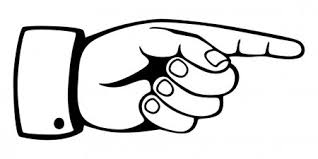 Link to TBIAAI AVIP Online Application Form - this form is to be printed and emailed to avop@tbairport.on.ca when completed.
You may choose to upload an *image of yourself - this helps us immensely when administering your application. We can also take your photo in the office.
*Submitted images must meet the size requirements outlined in the image above.



If you change employers you must submit an AVOP application identifying your new employer.
If you work for more than one employer, you must complete an AVOP application for each company in order for the TBIAAI to be aware of your multiple employer status.
For persons with multiple employers, only one AVOP can be issued. Information will be kept on file to provide justification for your need to operate a vehicle on airside during your employment with each respective company.
---
Testing and Associated Fees
There is an expectation that applicants arrive ready to pass the test, and have been trained by their employer on all aspects of the applicable AVOP classification.
The written test is web-based and is fully proctored on site using our computer systems in the building, the practical driving test follows the successfully written test. Remote testing is not an option.
Your first test is provided at no charge.
Should the applicant not meet minimum passing grades, all subsequent exams are subject to a fee in accordance with our fee structure provided in our Airport Traffic Directives Administration Document (link to this document is under "Study Packages" below). This fee is payable online through a payment portal - no cash is accepted or handled in our AVOP office at any time whatsoever.
EXAM Fee Structure:

First test: No fee.

Any subsequent written and/or practical exams:
$20 (AVOP D/A) per re-test.
$30 (AVOP D) per re-test.
Click on the link below for the TBIAAI Online Payment Site where payments can be made. You MUST produce proof of payment (ie. confirmation email) upon arrival of your second or third attempt, otherwise you will be refused service.
*Note: The refund of any payment made online will not be considered by TBIAAI. Confirmation of payment will be sent to you via the email address you provide when making the payment. Proof of payment must be provided at time of re-test.
Before you are issued your AVOP, you must pass both a written and practical test. A passing grade is considered 90% for AVOP "D" and 95% for AVOP "D/A". Multiple choice questions and some fill in the blank questions will be on the tests. AVOP "D" applicants must pass BOTH D and D/A tests. Your employer is responsible to ensure that you are properly trained in advance prior to testing. You must be fully prepared to perform the practical driving assessment.
When the written test is successfully completed you will be eligible to proceed to the practical driving test. You may alternatively choose to book a reservation for a driving test at a future date within 30 days of passing the written test. A driving test will be conducted in accordance with the type of AVOP you are applying for.
The D/A AVOP certifies the permit holder to operate a vehicle within apron areas only. A driving test will be conducted during the daytime hours. You will be expected to demonstrate a competent ability to operate a vehicle within the area you are permitted to operate based on your job function.
The D AVOP certifies the permit holder to operate a vehicle within the entire airfield, including runways, taxiways, and aprons. A driving test will be conducted during daytime or nighttime hours. The D AVOP driving test will also include radio procedures - refer to the ROC-A section below. All D AVOP applicants must posses a valid ROC-A license through Industry Canada.
---
Study Packages
The following material is necessary to prepare the applicant for the written and practical AVOP tests. This material also provides AVOP holders with the knowledge required to safely and competently operate a vehicle within the approved areas.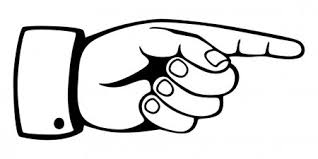 AVOP "D" Training Package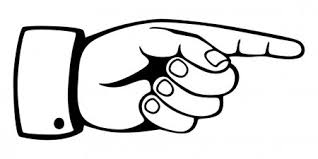 AVOP "D/A" Training Package
---
AVOP / AVIP Administration and Protocols
The Airport Traffic Directives Administration Document outlines the TBIAAI AVOP program, and defines our approach to administering the AVOP and AVIP systems. This information provides all organizations with information needed to be fully aware of our processes, demerit point systems, and testing requirements.
This document is required for all AVOP / AVIP holders to understand their obligations: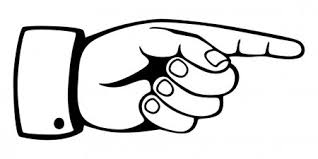 Airport Traffic Directives Administration Document
---
Radio Operator Certificate - Aeronautical (ROC-A) Examinations
A $100 administration and processing fee will apply for any and all ROC-A related examination services rendered by TBIAAI.
In addition to the standard requirements, a Radiotelephone Operator Certificate - Aeronautical is required before one may acquire a D AVOP. The federal government, through Industry Canada, Spectrum Management Operations Branch, issues the certificate. An accredited examiner is available for this examination providing eligibility requirements are met in advance by the applicant. Contact the TBIAAI for more information how how you may schedule your ROC-A certification exam through TBIAAI.
Study guide is found here (Government of Canada link): Study Guide for the Restricted Operator Certificate with Aeronautical Qualification
For more information please visit: http://www.ic.gc.ca/eic/site/015.nsf/eng/home
Applicants wishing to apply for, or find out more information on, an ROC-A examination are to email avop@tbairport.on.ca. We will strive to provide a response within 7 business days.
All persons using TBIAAI as a resource to acquire an ROC-A certificate must adhere to the processes in place above for AVOP appointments where COVID screening practices are implemented.