Accessibility
At YQT, we're committed to offering a barrier-free experience to persons with disabilities.
As a terminal operator, the Thunder Bay International Airport is subject to the Canadian Transportation Agency's Accessible Transportation for Persons with Disabilities Regulations. The safety of our passengers, employees and communities we serve is our top priority.
We want everyone to have a positive experience when flying into, or out of our airport. To ensure you have a safe and enjoyable trip, we recommend you notify the airline you will be flying with of your needs 48 hours in advance. Please visit our Airlines page for contact information.
Accessible Ground Transportation
There are a number of accessible ground transportation providers in Thunder Bay, including taxis, city buses, shuttle services, and rideshare providers. YQT strongly suggests prearranging your trip to and/or from the Thunder Bay Airport with the service provider of your choice. For more information on our ground transportation options, please visit our Ground Transportation page.
Lift+ is a City of Thunder Bay public transit service, offering door-to-door transit for residents and visitors who, due to a disability, are not able to use Thunder Bay Transit for all or part of their trips. Lift+ services most locations within city limits. You must book in advance by calling the booking line up to seven (7) days in advance of your trip. All trip requests are based on availability and are not guaranteed. For more information, please visit the Lift+ section on the City of Thunder Bay's website.
Lift+ Booking Number: 1 (807) 345-0777
For travellers who may be interested in renting a car during the duration of their stay, please visit our Rental Cars page to book and for more information.
Airline Assistance
If you are flying into or out of Thunder Bay Airport, it is important you notify the airline you are flying with at least 48 hours in advance if you require additional assistance. Airline representatives will be able to provide you information on transportation throughout the terminal, wheelchair use, arrange passenger escort services, and assist in the check-in and boarding process all the way through to the arrival of your final destination.
For a list of all airlines that fly into and out of Thunder Bay, please visit the Airlines page of our website for further contact information.
Curbside Assistance
Thunder Bay Airport has designated drop-off and pick-up areas on the curb. Specifically, there is a "Curbside Assistance" area located on the east end of our building, as outlined by the orange circle on the area map below. Curbside Assistance is also offered in all six (6) of our accessible parking stalls in our short-term parking lot.
Passengers needing extra assistance from the curb to their designated airline check-in counter are encouraged to call our Security Operations Centre (SOC) and pre-arrange assistance by telephone at (807)473-2612. While not necessary, we recommend calling at least 48 hours in advance of your trip.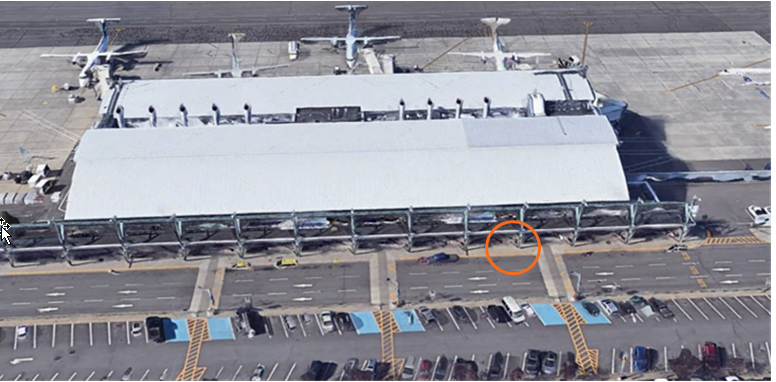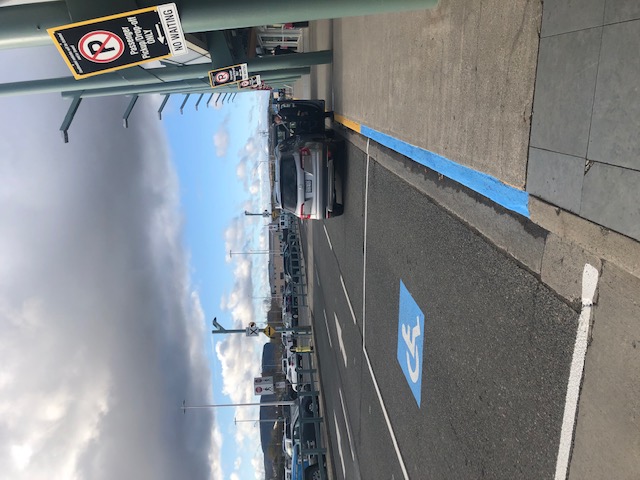 Parking
Accessible parking spaces are available in both our long-term and short-term parking lot. To use one of the designated accessible parking spots, ensure you have your Accessible Parking Permit displayed and visible on your vehicles front dash.
Service Relief Area
YQT has a designated service relief area just outside the west end of the Terminal building, and as outlined in red from the map below. Wayfinding signage inside and out of the terminal building has been updated to guide passengers to that area.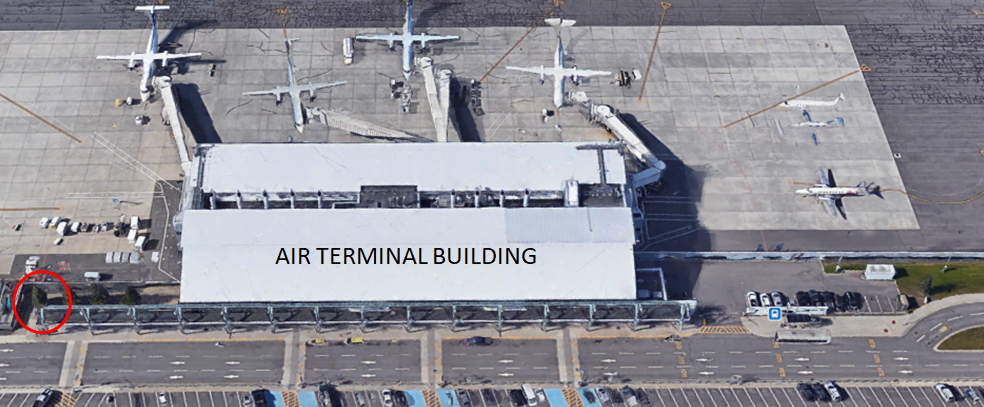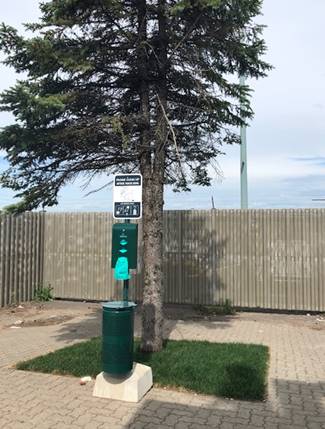 Please remember it is your responsibility to clean up after your pet and dispose of any garbage using the garbage can provided in that area.
Washrooms
The Thunder Bay Airport has two "barrier free" washrooms as well as numerous wheelchair accessible washrooms throughout the terminal building. The barrier free washrooms are located on the first floor of the terminal building, beside baggage carousel #2, and another just outside of Arrivals 2 on the second floor.
For a map of our terminal building please click here
Wheelchairs
Thunder Bay International Airport is fully wheelchair accessible. Passengers requiring assistance to and from the boarding gate, or deplaning an aircraft are encouraged contact the airline they are flying with when making their travel arrangements. It is suggested you give at least 48 hours' notice prior to travel.
Contact Information
If you have any questions or concerns regarding accessibility at Thunder Bay Airport, please contact info@tbairport.on.ca or call (807)473-2600 ext. 600 and we would be happy to assist you.
For further information regarding the CTA, including guidance about accessible travel and dispute resolutions, please contact info@otc-cta.gc.ca.